South East Queensland's Leading Specialist in Building, Maintenance and Renovations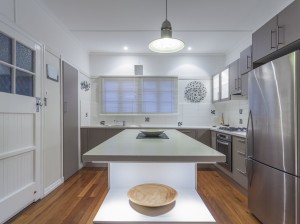 JAWCON Pty Ltd is Brisbane's leading building, renovation and maintenance specialist.  No matter the size or scope of your project, you can trust the JAWCON team to meet your requirements on time and on budget. Our commitment to quality, reliability, safety, and compliance with all government building codes and regulations is at the forefront of everything we do.
With over 25 years experience in the construction industry, including extensive experience in unit and apartment renovation, bathroom renovations, facility and property maintenance, hotel refurbishments, terracade facade systems and building extensions, Manager John Waddingham leads a team of trade professionals to provide a second-to-none building service to the greater Brisbane region.
Build on Service
We individualise our approach to each project to ensure that the superior quality and customer service you expect (and we guarantee) is delivered every time. We understand that value is not only measured in the affordability of our products and services – it is also measured by the quality, attention to detail and long-term satisfaction we deliver to every customer.
Our Services
Looking to rejuvenate your living space or improve the value of your property? Or are you a Statra Management seeking higher returns and reduced maintenance costs?
JAWCON are the renovations specialists with hundreds of unit transformations and restorations in our portfolio. We have strong ties with local interior design professionals who can assist us with ensuring you get the breathtaking results you're after.
Looking to renovate? JAWCON are the specialists in renovations, restorations and refurbishments.
At JAWCON we stay up-to-date with design trends and product innovations to ensure that each of our projects are contemporary and sustainable. We work closely with interior design professionals to assist you with making decorating choices that will compliment and highlight our quality workmanship.
JAWCON can provide short or long term maintenance programs customised to meet the specific needs of your organisation. No job is too big or too small.
As any Strata Management, Property Management or Body Corporate professional knows, preventative maintenance is crucial to ensure the safety and comfort of residents, and to secure property investment.
Pre-planning controls maintenance expenditure and provides peace of mind by reducing emergency maintenance needs and sustaining property value.
JAWCON can be your 'on-call' maintenance providers. The combination of trade qualified staff and quality equipment means we have the capacity for a quick turn-around and the ability to be on-site at short notice. We currently have several on-going maintenance contracts with government and private entities and are proud of the reputation we have built as a preferred supplier.
JAWCON Builders began as a residential construction company over 20 years ago. Today, we are a diversified commercial and residential construction company, with a track record of exceeding customer expectations in the delivery of high quality, cost-effective building and maintenance services.
Our clients believe in us because we are committed to delivering quality projects, on time and on budget. No excuses. We are proud to be known by the company we keep, and the size and diversity of our client base reflects the quality of our work.
More about us…
JAWCON services include but are not limited to:
Building construction
New, commercial and residential renovations
Commercial and residential project management
Engineering
Architectural drawings
Roof inspection and cleaning
Carpentry
Cabinetmaking
Commercial internal partitioning: new and modification
Shop fitting
Demolition: commercial and residential
Locks
Steel fabrication
Water penetration
Carpet laying
Ceilings: solid or suspended: new or repairs
Brick and block work
Gyprock plastering
Solid plastering
Ceramic floor and wall tiling
Concreting
Electrical
Plumbing
Painting
Glazing
Roofing tiles and sheet metal roofing
Skylights
Fire services
Building maintenance
Locks
Security Works
Refrigeration & Air conditioning